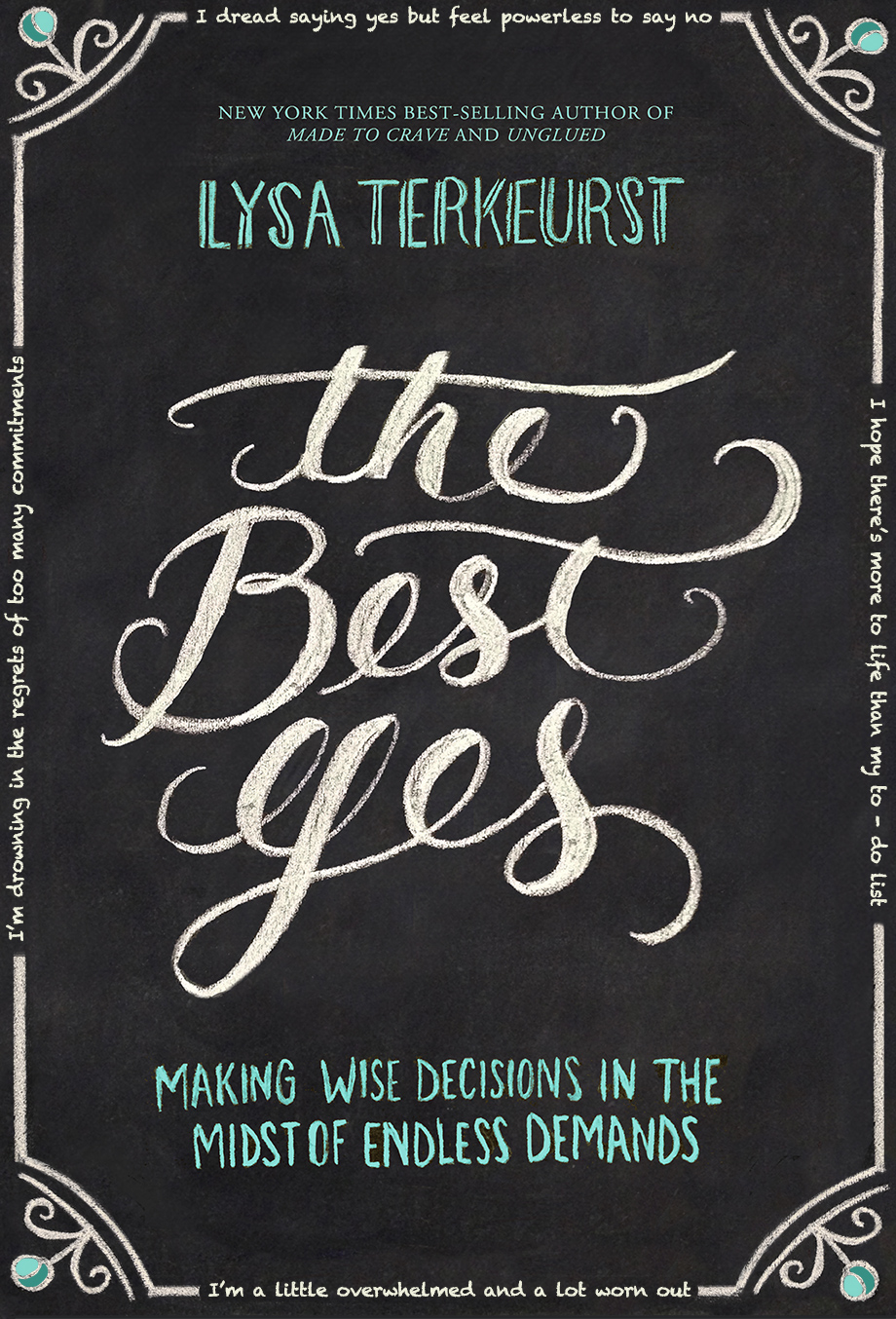 I won't try to pretend I'm not biased. I am. I'll own it. Lysa TerKeurst is my leader and friend. But it's not hyperbole or hype (wait-is that where "hype" comes from…"hyperbole?") to say that you must, truly must purchase and read Lysa's newest release (and New York Times Best seller) The Best Yes-Making Wise Decisions in the Midst of Endless Demands.
Here are just a few of the insanely profound moments from her book:
See? I told you it was good. So, so good.
Now that I've got you all pshyched, here's a quick video from me to you with "Best Yes" love-
Don't skip out on me yet. I've got a very special invitation for you. Lysa is going to have us ALL over to her place for dinner tonight! Yes, tonight, September 8th at 8 pm.
Belly on up to her "sticky farmhouse table" for some great girlfriend time. You can find out all the details here.
And, if you'd like to sign up for the on-line Bible study of "The Best Yes" you can get all those details here.